WHEN NORWEGIANS PLAY PUBG BY...ZAKNAFEIN?
When Norwegians Play PUBG by...Zaknafein?
Written by
Zaknafein
on 4. June 2019 21:26
---
Hello friends! After some deliberation I have decided to post a few PUBG videos here that I made recently, and which mark my return to video game editing, albeit it in a minor capacity.
Background
As many of you know, I was most active in CS movies back in 2003-2005 and have ever since then only dabbled in esport movies. I returned to animate and edit in the Style vs Chillside series in 2007 and 2009, but since then studies and life took over. There were minor exceptions: In 2011 I had a light comeback, releasing the short Revenio as part of the MovieNations competition, and finally "finished" the Underdark 2 project in the form of Cow Eat Gras. With the possible exception of Revenio, these and other minor releases (e.g. my Hearthstone video in 2015) have been low-end and short-term projects with minimal editing and the primary audience being myself and friends. Some are better seen as compilations rather than edited videos (especially this one, hehe), which is why most of them did not have the Style stamp attached to them.
Which brings us to today…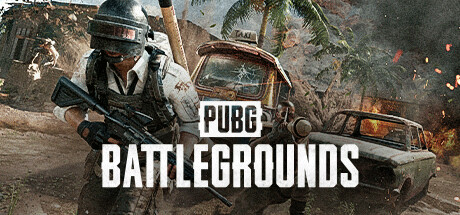 Making movies in PUBG
About a year and half ago I started playing PlayerUnknown's Battlegrounds, or PUBG, which took the world by storm with its battle royale concept. While I loved the game, I thought its esport potential was limited due to the high amount of players involved. However, when the PUBG League launched earlier this year I was proven wrong: PUBG esport is awesome! One thing that struck me was how good the observers were to follow players and catch the action with camera movements, especially in the American league.
Not long before this, I had started playing squads in PUBG with some of my Norwegian friends. Needless to say, in classic Zaknafein style, we probably had more teamkills than wins. But it was great fun and I decided to start recording our gaming sessions, in a quality as good as my laptop would allow. Inspired by the style of SovietWomble, and to a certain degree Fitz, I eventually decided to give editing another go. I got an Adobe subscription and started putting together all the stupid shit we did while playing. The first movie was a success among both friends and outside beta testers, and so I was inspired to make more. A second movie followed, then eventually a more seriously produced third.
Many of my movies, including these PUBG movies, had a specific target audience in mind: my friends and followers. I like making movies about people I know and then experience their reaction to them. For this reason, none of these movies are of "professional" standard, and thus I did not release them under the Style Productions umbrella. The third movie, however, is an exception and is a "light" Style release in that I mention the organization but do not include the logo. This is because my target audience remains the same.
What is different about the third movie is its utilization of more advanced third-person cameras. The PUBG replay system is way behind CS:GO; it's buggy and punishing. The worst issue is that all replays become obsolete whenever a patch hits, which results in lost footage and the inability to do re-shoots every month or so. Nevertheless, it has potential, and allows for some pretty cool shots to be made if you know how. On YouTube, most PUBG movies are streamer highlights and I was a bit disappointed in how few utilized the replay system. WackyJacky101 makes a few valiant attempts, but complicated shots (like my grenade tracking) and longshots (like my outro) are rare, so I wanted to try to make something different.
So there you go. In a way this is a return to moviemaking for me, although the degree of my future activity level is uncertain. I have been reluctant to post this on Style because the editing is mediocre compared to the other amazing Style releases lately, like Echoes. But due to positive feedback I have decided to post this here. If people are interested, I am happy to make a post about PUBG esports and videomaking possibilities.
Check out the embedded video below for the third movie. You can find the first two here:
When Norwegian (Idiots) Play PUBG
When Norwegian (Idiots) Play PUBG 2

On another note: I appear to have 2 YouTube channels, probably a result of me making an account prior to Google acquiring YouTube way back when. Since many of my movies are no longer available, I plan to upload them all to my main channel, deleting the sister channel. I might make a post about this at some point, but won't bother you with individual releases as it is technically "old news".
Love you all!
COMMENTS
The links are broken?! :-(
#2
r
Style-Productions
5. June 2019 16:12
T
L
D
R

fun movies though! Keep making content, espen!
#3
Zaknafein
Style-Productions
5. June 2019 18:46
Dec, which links aren't working for you? I tested them on two different computers and browsers, and they all work for me.

Thanks, Tony.
Sorry, I forgot I had installed an addon that lets me block entire youtube channels or videos with certain titles, and I had added "PUBG" to it. Fuck. Now I will get spammed with a bunch of Russian or mobile PUBG videos thanks to you!
Or I could just temporarily remove that restriction every time you post a video!
 
I enjoyed the dramatic grenade TK in #2, and the Matrix car chase in #3! :D

I'd like more segments with some appropriate music, but would there be too many copyright issues with more songs?
#6
Zaknafein
Style-Productions
5. June 2019 20:53
Thanks, Dec :D The Matrix car chase is definitely the hardest thing I have ever made in pubg, as getting some of those shots were very difficult!

The music segments you mention are probably the most requested aspects of the videos. The reason why most of my older CS videos were never uploaded to YouTube is because they would get removed or silenced by copyrigth claims. However, today this does not appear to be a concern: when I have uploaded these PUBG videos and others, YouTube states that the videos cannot be monetized due to copyright claims. I think this is totally fair. So if I want money from ad revenue etc., I need to either have permission or use copy-right free music. This was initially the idea for #1, but I abandoned the idea in favour of using the Enya song, as I have no plans to make money off YouTube anyway.

So yeah, more music segments is definitely a possibility :)
WRITE A COMMENT
You have to be logged on to write a comment.